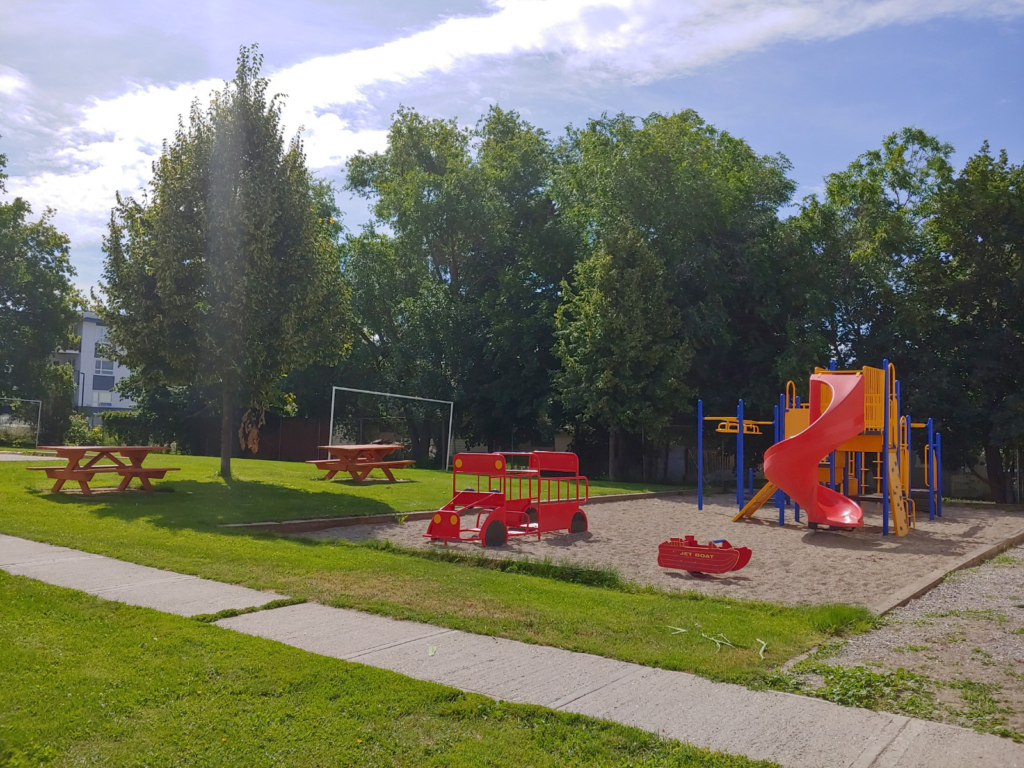 Okanagan Housing Cooperative Association (Maple Lanes) is a family and 2 pet friendly complex. No smoking is allowed in the complex. We have common areas for children to play, small fenced in front yards, common areas, a small dog park and 2 parking spaces per unit.
We have a property manager that works with the Board of Directors and various trades companies we work with.
In 2009 Okanagan Housing Co-operative in Kelowna, BC. was awarded a Let Them Be Kids Kool-Aid Smile award to build a new playground in our housing Co-op, more info. We are on a bus route and close to shopping centers and a 10 min walk to Ben Lee Park.
Our community is guided by the following values:
As a non-profit community, our housing charges are always below market rent
We keep the site in good repair to ensure safety and accessibility
We invest in social events and seasonal celebrations because we believe strong communities are safer communities
We believe there is a role for every member in building a strong democratic co-op
We engage in strategic planning every year to assess how we carry out our mission
We maintain our buildings to ensure long term durability, safety, and the health of our co-op for future generations
We value communication that updates the membership not just on board business, but on community life
We appreciate and value the opinions of others, including those that differ from our own
We are committed to thriving as a diverse and mixed income community
We stick up for each other and do not tolerate racism, sexism, homophobia, transphobia, ableism, ageism, body shaming, and other forms of discrimination and harassment.
We are proud to be part of the international co-operative housing movement and uphold its values and principles
We understand ourselves as stewards of the buildings and land in this co-op. We make decisions with future generations in mind and are committed to choosing the most sustainable and environmentally responsible way forward
We are always evolving as our community and the co-op sector evolves
We co-operate with one another to ensure the common good